1. Export a MIDI marker file from Avid Pro Tools
Under "File -> Export -> Session Info as text" you can export the markers from Pro Tools.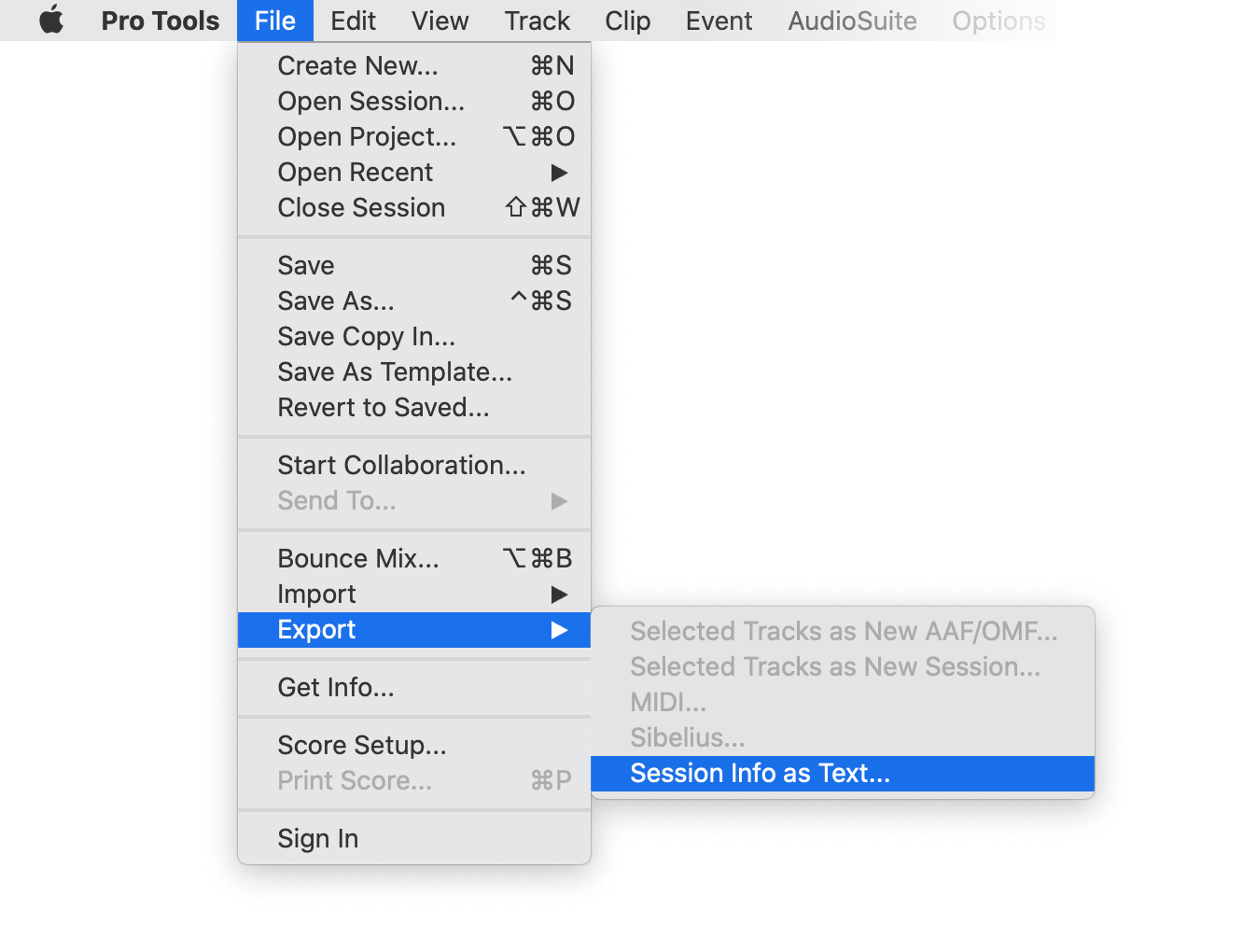 2. Use the "Convertidor de marcadores" to convert the MIDI marker file into a Final Cut 7 XML marker file
Open the free Convertidor de marcadores, select "Avid Pro Tools > Midi Markers (.midi)" and set "convert" to "Adobe Premiere Pro > Sequence (.xml)". Generate and download the file. If you have problems converting the file, you can contact the free support.
3. Import the Final Cut 7 XML marker file into Adobe Premiere Pro
To import timeline markers, go to "File -> Import" and select the XML file.
4. Done
Thats it. If the tutorial helped you, please share it and support us on Buy Me A Coffee. And if you have any ideas to improve the workflow even more, let us know!
🚀